DPF Cleaning & Repair is yet another new service that we have been providing to our customers, as many customers with a Diesel Particulate Filter on their vehicle may experience problems with the unit becoming blocked or clogged due to a sooty build up inside.

Since 2009 exhaust emissions have been limited by law via the required fitting of a DPF (Diesel Particulate Filter) to all diesel vehicles.

This means that many vehiucles prior to 2009 will also have been fitted with a DPF in anticipation of the incoming emissions restriction.

The DPF was designed to reduce emissions by up to 80% - but the technology is not without its problems. The AA has reported that they are regularly called out to both domestic car owners and commercial vehicles alike stranded at the roadside with the DPF warning light on the dashboard.

Basically - over time the sooty build up in the DPF will eventually cause the vehicle to drop into "limp mode" - or even preventing the vehicle from moving at all.
---
Reasons to get your Diesel Particulate Filter (DPF) Repaired & Cleaned:
Pass your M.O.T. within the emissions threshold
Increase the fuel efficiency of your vehicle
Prevent long term damage to the expensive internals of the DPF.
Experience a huge cost saving on buying a new unit
After we have repaired the faulty Diesel Particulate Filter you will notice an immiediate improvement in overall vehicle performance - but more importantly - be able to pass any M.O.T. required to continue to use your vehicle legally.


---


Due to the contents of a modern Diesel Particulate Filters being made mainly of expensive metals, the cost to replace a faulty Diesel Particulate Filter can be as much as £1000 - £3000 for a large commercial vehicle!

West Mercia Radiators can drastically reduce this figure to one which is incredibly affordable and aims to be more competitive than any other outlet can provide.
Covering Walsall, Birmingham, Wolverhampton & the UK (via courier) - Our Catalytic Converter Repair service includes: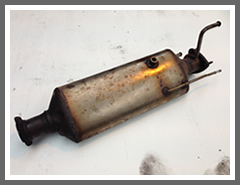 Commercial Vehicles
Bus & Public Transport
Cars

Trucks
Fleet Vehicles
HGV's
---
VEHICLE IN LIMP MODE? = BLOCKED DPF / Diesel Particulate Filter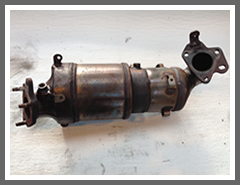 Have you suddenly noticed a new light appear on your dashboard and the vehicle now runs much slower with a noticable loss of performance and power?

This is more than likely the vehicle dropping into "limp mode". This is a mode that the car or commercial vehicle selects to prevent serious damage to the engine as airflow out of the engine is being drastically reduced due to the build up of sooty deposits in your DPF or Diesel
Particulate Filter

We are also experts at the cleaning out of Diesel Particulate Filter becoming blocked due to contamination from emissions.
---
These are just a few examples of the types of DPF (Diesel Particulate Filters )we have repaired: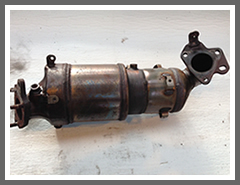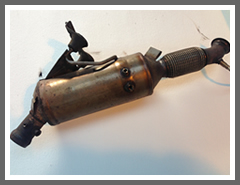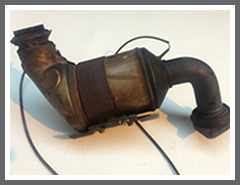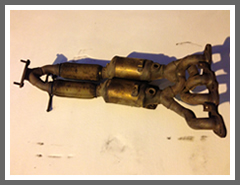 ---
How does our Diesel Particulate Filter Repair & Cleaning service work?
You call us and inform us of your faulty Diesel Particulate Filter (DPF) that needs to be repaired, and we simply request that you either drop it off post it to us at our address below.

(We can arrange to pick up the unit depending upon how near you are to us - 30 miles is our usual distance for this service, but please contact us for confirmation for greater distance)


We take payment via our credit/debit card facility.


Once your Diesel Particulate Filter (DPF) has been received we begin work on it immediately.


We then either send it back to you at the requested address sent with the unit, or re-deliver as agreed prior to the Cat being repaired.


You then re-fit the Diesel Particulate Filter (DPF) and enjoy massive savings with minimum hassle!
---
West Mercia Radiators Ltd.

Email: info@westmerciaradiators.co.uk

We cover the whole UK and areas such as: Walsall, West Bromwich, Telford, Shropshire, Wolverhampton and all areas of Birmingham.
car Diesel Particulate Filter (DPF) Repair wolverhampton - Diesel Particulate Filter (DPF) birmingham - commercial vehicle Diesel Particulate Filter (DPF) repairs wolverhampton - walsall - car air conditioning wolverhampton - car air conditioning - vehicle air con - heat exchangers - condensor units -