West Mercia Radiators are proud to be one of the UK's fastest growing experts in the repair and re-coreing of practically all and any type of motorbike radiators.

We currently repair ALL motorbike radiator types from anywhere in the UK via our mail order delivery service.

This means that if you have just unwrapped your pride and joy to find a split or faulty motorbike radiator - we can have it fixed and back to you as good as new within 7 - 10 days. (This is often the longest you will have to wait as we usually can achieve this within 5 working days).

Our prices are shockingly competitive, and are far cheaper than buying a new one from a dealer, or even second hand. (Go on, call your dealer and you will be amazed at how expensive they are!).

---
---
Covering the entire UK to include London, Manchester, Birmingham and Scotland.

Our motorbike radiator repair service includes: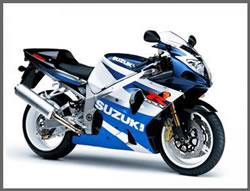 Sportsbikes / Superbikes
Tourers
Classic Motorbikes
Custom Motorbikes
Choppers & Harleys
Scramblers & Off Road
Quads
ATV's
---
How does our service work?
You call us and inform us of your faulty motorbike radiator, and we simply request that you post it to us at our address below.


We take payment via our credit/debit card facility or a cheque enclosed with the radiator when you send it to us.


Once your radiator has been received we begin work on it immediately.


We then send it back to your requested address enclosed with the radiator.


You then re-fit the radiator and enjoy massive savings with minimum hassle!

---

West Mercia Radiators:

motorbike radiators - sportsbike radiator repairs birmingham - classic motorbike radiator repairs - vintage motorbike radiators - motorbike radiator leaks fixed - motorbike radiators repairs london