Vehicle Servicing is second nature to us here at West Mercia Radiators, as we specialise in so many other areas of the vehicle itself! With our expertise combined, we are able to take on all aspects of daignoisis, service and parts replacement and repair with professional degree of efficiency.

It is this skill and experience that enables us to find problems, repair and return our customers vehicles to them within the shortest time frame possible - whilst driving costs down at all times.

This coupled with our attention to detail and a focus on delivering a high degree of customer service at all times, continues to re-inforce why we are constantly increasing our customer base year after year!


Covering the Walsall, Birmingham & Wolverhampton area. Our services include: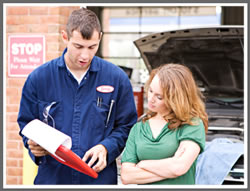 Industrial, Commercial & Automotive Radiator Repairs
Car Air Conditioning
Re - Gassing Service

Diagnostic Vehicle Checks
Replacement Parts Fitted
Fuel Tank Repairs
Motorbike Radiator Specialists
Performace Vehicles
Prestige & Vintage Models


Please feel free to browse our website and please do not hesitate to contact us if there is anything we can do to help.

If you need advice, or you are unsure of how well your car is performing with regards to it cooling - please call us and we will be happy to offer our free and impartial advice.

Andrew Hickman
West Mercia Radiators Ltd.

We cover areas such as: Walsall, West Bromwich, Wolverhampton and all areas of Birmingham.