West Mercia Radiators & Fuel Tank Repairs are experts in the repair of your leaking and faulty fuel tanks. With our years of combined experience, we can often ensure your fuel tanks are repaired and returned in the shortest time possible. Wherever possible, this is the same day.

Commercial, Industrial and members of the public regularly make West Mercia Radiators their first port of call then looking to save time and money on the repair of their fuel tanks.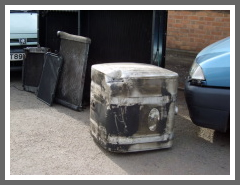 Commercial Vehicle Fuel Tanks
Industrial Vehicle Fuel Tanks
Car Fuel Tanks Repaired

Fleet Vehicles
Agricultural & Farm Machinery Fuel Tanks
Vintage Vehicle Fuel Tanks
Motorbike Fuel Tanks




Our years of experience have given us the expertise to be able to work on all makes and models to include prestige vehicles. We also offer repairs to Motorbike and Vintage Car radiators.
West Mercia Radiators Ltd.
Email: info@westmerciaradiators.co.uk

We cover areas such as: Walsall, West Bromwich, Wolverhampton and all areas of Birmingham.
fuel tank repairs wolverhampton - leaking fuel tanks birmingham - commercial vehicle fuel tanks wolverhampton - motorbike fuel tanks walsall -