Our Vintage Vehicles department are proud to offer the very best care of your pride and joy when it comes to all aspects of its care and repair. We regularly work with customers from across the country to restore their vintage radiators and fuel tanks to their former glory.

Our services include: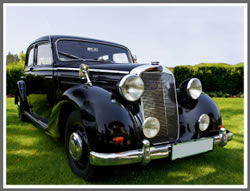 British & Foreign Radiator Repairs
Vintage Fuel Tank Repairs
Vintage Motorbikes

Vintage Servicing
Replacement Parts Fitted
Our years of experience have given us the expertise to be able to work on all makes and models to include prestige vehicles. We are also happy to offer free advice to ensure your vehicle is maintained to the very highest standard.

We know how important your prestige vehicle is to you, and we treat all vehicles with the utmost respect and attention to ensure any parts or items are returned to you in the same condition as they were delivered to us.

You can relax safe in the knowledge that our team of professionals understand the importance any classic cars or motorbikes taken into our care.
Andrew Hickman.
West Mercia Radiators Ltd.

Email: info@westmerciaradiators.co.uk

We cover areas such as: Walsall, West Bromwich, Wolverhampton and all areas of Birmingham.